Loveable, Ugly Fashion Frenzies
Raise your hand if you have ever been personally victimised by ugly fashion. Don't worry, this is a judgement free zone.This is where ugly fashion is celebrated.
Pugs are comparable to fashion. When a trend is so ugly, that it happens to be cute. Despite how incredibly fashionable it is to have a pug at the moment, there are many other ugly trendy frenzies that we adore. You could say these trends are a likable version of crocs.
Powerful Prints
In generations to come, we will be known for our fascination with moustaches, cats and crazy slogans that remind us to 'keep calm.' The thrill truly lies in catching someone reading your shirt.
These questionable prints that don't seem to be going anywhere share a resemblance with classic animal prints. They are popular because of their basic colour palettes. You can wear them with literally anything. However, a crazy George of the Jungle inspired outfit may be a bit much. If you're looking to embrace this print, or any other popular print, try starting small. Begin with accessories until you feel bold enough to move into statement pieces.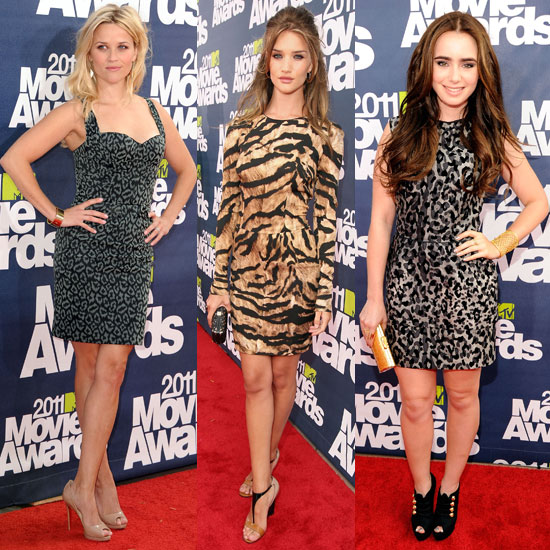 Nerd Glasses
Black rimmed glasses have got to be the trendiest thing about attending a 3D movie. Attempting to smuggle the glasses out by avoiding the glasses bin felt like such a rebellious act. All we need to do now, however, is head to Specsavers or the accessory section of Cotton On. Now it's been recognised as a legitimate accessory that can add true personality to an outfit. The nerd is hipster currently, and it's a look that is highly sought after. Celebrities such as Justin Timberlake, Selena Gomez, Kayley Cuoco and Anne Hathaway have been noticed rocking this amazing accessory.
Birkenstocks
This is the shoe that proves beauty is found within. Placing your feet in one of these bad boys will show you a whole new comfortable way of life. Birkenstocks are designer shoes. They roughly will cost you $130, but copycat shoes are just as amazing. The knockoff Birkenstocks which can be found in Forever 21 or even Target can start at cheap prices. Some may find them to be a little chunky, however comfort outweighs beauty. These shoes are great for long days at university or for just casual wear. This is the ugly duckling of the shoe world, because once your foot is in, the Birkenstock becomes a swan.
Grey Hair
Grandma glam has become the biggest trend in hair. Having grey, white or purple hair has popped up seemingly out of nowhere. Big on the catwalk and among celebrities such as Kylie Jenner and Kate Moss, inspirational aging is kicking youthful bliss out. Aside from the attempt to look older, it is quite unique, stylish and basically a bold silver look. It's a risk for the fashionably bold, and one that many may find difficult to pull off. However, grey has been considered by fashion bloggers and magazines to be the hottest hair trend of 2015. Embrace the new trend of fifty shades of grey in hair! It's much easier to welcome than that Christian bloke.

Mullet Skirts
For some commentators of the fashion world, these skirts have been breaking achy hearts. These high low skirts are one of three things; loved, hated or loathed. This trend is fizzling out, however the occasional one can be spotted. The trick to this skirt is pairing it and accessorising it appropriately. These skirts get so much hate, however they provide the perfect balance between skin and modesty. It's a party and business blend. The biggest advice here is plan out how you'll wear it; basic or bold. Consider pairing it a leather jacket , belt and jewellery. Look into stripes, simplistic colours and bold statement jewellery. Wear this skirt correctly and you'll avoid giving people bad Billy Ray Cyrus flashbacks.
Metallic Tattoos
A festival favourite. These tattoos have become a phenomenon. Its all about the illusion when it comes to achieving a great look. These tattoos truly provide a brilliant and unique visual impact. These stick on tattoos are similar to the ones you'd wear as a child, only a little more glamorous. The have copped slack, but its an addiction to say the least. The best thing about it, that it's impossible to misplace in your handbag. The to get the most from this accessory, pick statement tattoos, and then add on your favourite jewellery pieces. It's the perfect summer accessory and will help make your summer skin look incredible.
Distressed Clothes
Distressed clothing is highly popular at the moment. It's an opportunity to get your creative DIY persona out. Picking up a pair of jeans from a local charity shop or even digging through your closet to find old clothes you can grant a new life to. It offers texture and dimension, and also saves you some money. It's the perfect opportunity to truly turn trash into treasure. You can add a pair of high heels to dress them up, or simply wear them out and about casually. Just ensure it isn't overdone, because then the practice becomes pointless. Too much distressing could be just as useful as shorts.
Overalls
Farmers have had the fashion secret all along. Old MacDonald wearing his overalls possibly had no clue that his get up would become a huge fashion frenzy. Maybe 'ei ei o' was code for something? Overalls are comfortable, classic and surprisingly flattering despite the hate. The 90's flashback has taken over whether you like it or not. You can go down the classic route and
pick up denim overalls or you can aim for something bolder and look into more colourful and graphic overalls. If the long leg isn't for you, shortalls are also an option. It's truly a boohoo look that provides you with the chance to show off your layering skills.
At the end of the day is fashion ever truly 'ugly'? Is it fair to say the uglier the trendier? In all honesty, these trends may be ones that may make us shake our heads in regret one day. For now, lets just embrace the ugly trends in a 'Kumbaya' spirit. They are obsessions and rightly so.